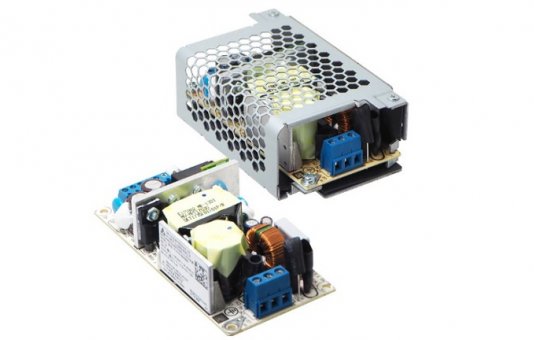 Back to news overview
Delta PJU series with integrated DC-UPS function in 2" x 4" footprint
09 June 2020
The PJU series is one of the newcomers within the industrial power supply range of Delta. This open frame power supply is extremely suitable for security systems, emergency lighting applications and various other applications requiring battery backup.
SEAMLESS SWITCH TO BATTERY MODE WITH WARNING SIGNS
The Delta PJU-60W comes with integrated DC-UPS function and is designed to operate with an external 12Vdc or 24Vdc SLA battery. They will switch over to battery mode operation seamlessly to prevent system downtime in the event of power disruption or unexpected loss of AC input power. The diagnostic monitoring signals available in this series, for AC OK and Battery Low status, can alert the user.
The two PJU models are rated at 13.8V/3.5A or 27.6V/1.4A . The main output channel and battery channel will operate in CC-CV mode to maintain voltage regulation of main output channel while charging the external battery. This series has high efficiency up to 89% @ 230Vac and wide operating temperature range from -20°C to +70°C with convection cooling design. Metal chassis and cover is available as an option for different installation requirements.
In view of IEC/EN/UL 60950-1 standards expiring in December 2020, the PJU series will come certified with IEC/EN/UL 62368-1 approval.
For a complete overview of the technical specs, click on the button below or contact our power supply specialists.