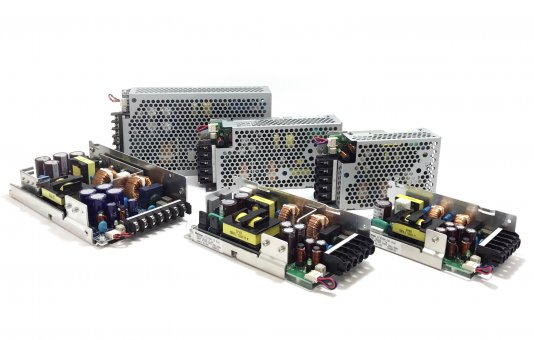 Back to news overview
A&C Solutions is the exclusive distributor of Daitron low-noise power supplies in the Benelux
12 April 2019
Per April 1st, A&C Solutions will be the exclusive distributor for Daitron's low-noise AC/DC power supplies in the Benelux. With this specific range of power supplies, Daitron targets a niche market of measuring instruments and medical devices with high precision. A market that's served by A&C Solutions already for years.
Increasing demand for higher precision and smaller devices
The addition of Daitron's low noice power supplies to the range offers A&C Solutions a great opportunity to further expand this growing niche market. Sales Manager Jan Van Dijck: "The medical world and measurement & control technology in general are characterized by an ever-increasing accuracy of measurement performance and an ever-smaller design of measurement equipment. The low noise power supplies from Daitron fit in perfectly with this. They are not only compact and lightweight, but they also feature a unique technology, the so-called "soft switching". Soft switching ensures that the output ripple, EMI emission and leakage currents are very low. The noise level is thereby reduced to 10% compared to standard power supplies. This leads to a higher accuracy of measurement performance. "
Besides sensitive measuring and control instruments and medical imaging & diagnosis, the low noise power supplies from Daitron are also suitable for electron microscopes and audio & video applications.
The Japanese innovative power behind Daitron
Daitron is known internationally for its 60+ years of experience in the development of high-quality electronic components, semiconductors, embedded systems and power supplies for a wide range of industries. The Japanese dedication and persistent attitude to always deliver innovative, market-oriented solutions characterizes Daitron's business philosophy. Until now, Daitron was only represented in Germany, Switzerland, Austria, France and Sweden. The cooperation with A&C Solutions for the Benelux enables Daitron to further expand its European presence.
For an overview of Daitron's range of low-noise power supplies:
Would you like to find out more about how Daitron could be of service to you?