Back to brand overview
DELTA POWER SUPPLIES, A MAJOR GLOBAL PLAYER
Delta is a world-renowned player in the power supplies market. For over 40 years now, Delta has enjoyed an excellent reputation as an ODM partner of numerous Fortune® 500 companies within the automation, medical and consumer electronics sectors.
A PORTFOLIO OF OVER 500 POWER SUPPLY DESIGNS
The growing popularity of the CliQ DIN Rail Power Supply and PMC Panel Mount Power Supply series has since prompted Delta to develop many more standard AC/DC converters for demanding applications, ranging from plant automation to the F&B industry. This has since brought Delta to the attention of a very wide audience thanks to its wide range of DIN rail, panel mount and open frame power supplies. The range of power supplies now includes over 500 models, and counting!
Interested in finding out more about the range of power supplies from Delta? Select one of the categories on the left or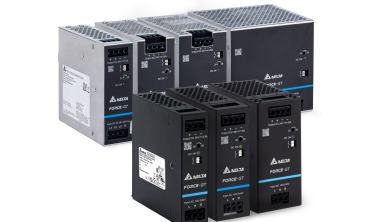 HIGH MAST LIGHTING CONTROLLED FROM THE GROUND
The new EUCO Arena Sport LED driver series from Delta has been developed to offer lighting manufacturers a versatile solution for numerous industrial and commercial lighting applications, such as high mast floodlights, recreational sports lighting, and lighting for airports, ports and car parks.
The series features three independent output channels each with a maximum power of 500 W (total 1500 W) and the drivers have a wide temperature range. This guarantees continuous operation and a long service life for the most robust applications.
REMOTE INSTALLATION OF LED DRIVER UP TO 200 METRES
What is unique about the LED drivers in the Delta EUCO Arena Sport series is that they can be installed remotely up to 200 metres. As the drivers are no longer fitted on a high mast, there is no need for a cherry-picker (which can damage turf) or professional fitter in order to carry out installation and maintenance of the drivers. The EUCO Arena Sport drivers therefore make it easy to perform maintenance on-site.
For further technical information, please contact our specialists, or:
Delta videos
1

Video 1:
Delta...

2

Video 2:
Delta MEG...

3

Video 3:
Discover...
Delta lanceert veelbelovende DIN-rail Force GT power supply series
Wereldwijd marktleider in voedingen, Delta, lanceert de Force GT serie. Deze serie biedt veel voordelen voor tal van industriële toepassingen. Het gehele assortiment is nu uit voorraad leverbaar bij A&C Solutions.
1

Video 1:
Delta...

2

Video 2:
Delta MEG...

3

Video 3:
Discover...
Delta MEG A Series AC DC Configurable Power Supply for medical and industrial applications
Delta MEG-A series of AC-DC configurable power supply is developed for both medical and industrial applications. These isolated power modules enable the users to configure and combine output up to a maximum 3.000 watts using single or dual output modules.
1

Video 1:
Delta...

2

Video 2:
Delta MEG...

3

Video 3:
Discover...
Discover the diverse range of power supplies by leading brand Delta
A&C Solutions Sales Manager Jan Van Dijck takes you through the versatile offer of high-end power supplies by Delta. For over 40 years now, Delta is a world-famous player in the power supply industry and has built a strong reputation in the ODM world. For more information contact A&C Solutions: www.ac-solutions.be / info@ac-solutions.be
vorige
volgende
Delta news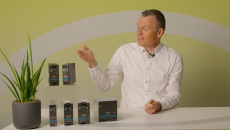 Delta launches Force GT series, the latest din-rail power supply series for industrial applications
> Read more