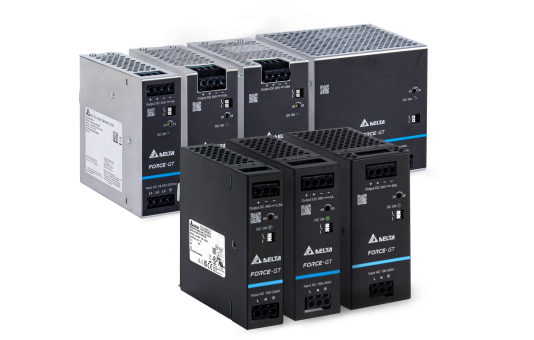 Back to news overview
Delta launches Force GT series, the latest din-rail power supply series for industrial applications
15 May 2023
Global market leader in power supplies Delta is a continuous improver and innovator when it comes to industrial power supplies. In developing the latest din-rail power supply series, Delta has tried to combine all important features that the market demands in a powerful, all-round series. The result is the Delta Force GT series.
The Delta Force GT din-rail power supply series offers a complete range with a compact design and high efficiency. It is a highly durable power supply range that meets the needs of numerous industrial applications.
Click here for an overview of the range and the technical specifications.
Would you like to know more about the Delta Force GT series? watch the Delta product video and listen to our Sales Manager Jan Van Dijck who will gladly list the advantages of the Delta Force GT series for you via the links below:
Sales Manager Jan Van Dijck about Delta Force GT series