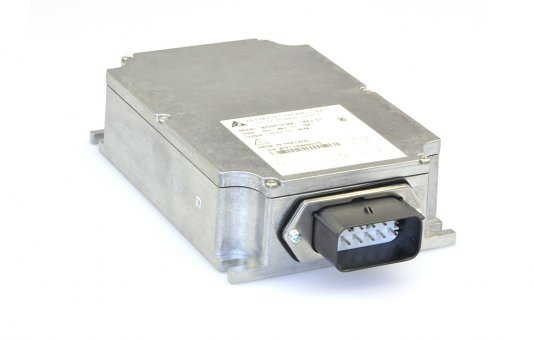 Back to news overview
New range of Delta DC/DC converters for E-mobility applications
07 September 2022
With the push for zero-emission transport, electric mobility is the ideal solution for off-highway vehicles. They invariably require DC/DC converters to generate isolated auxiliary power rails from the traction battery.
The compact and cost-effective Delta B70SP range is perfect for the application as the products are IP67-rated, fully sealed against moisture and dust including connectors and can therefore be fitted in any unprotected area of the vehicle.
Technical features of Delta B70SP range:
500W output
Input range covering 32-96V for nominal 48V, 60V, 72V and 80V batteries.
Outputs available: 13,7V, 13V, 12,4V, 11,7V, 24,5V and 23,5V and parallel operation is possible for higher power applications.
Certified isolation is provided, at 2,25kVDC
Ambient operating temperature range is from -40°C to 90°C.
Qualified to standards for EMC, radiation, shock/vibration, thermal shock/temperature cycling, salt mist, water/dust ingress and safety.
The Delta B70SP series is designed for easy plug-and-play chassis-mounting installation with standard connectors and is sized 198 x 113 x 45mm including connectors. Protection features make the parts rugged in the application and include input reverse polarity and under-voltage, over-temperature, output over-current/short circuit and output over-voltage.
The B70SP series is now available from A&C Solutions. Discuss the possibilities for your application with our team of specialists.